WELCOME TO THE DIGITAL QUILT!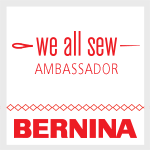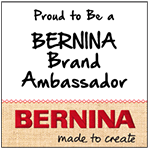 Stubby the Squid Pattern and Blog
Sew your own 15" Stubby the Squid, a stuffed toy inspired by the recent sighting of a purple bobtail squid on the ocean floor off the CA coast. Find details and instructions in my latest blog post for BERNINA,
here
.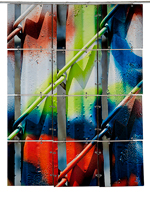 Quilt National 2013
"Graffiti Series: Chain Link." This is my art quilt which has been accepted into Quilt National 2013. My wife Lura also has a piece, "Passage" accepted into this prestigious biennial show, and we have had the great fun of attending opening weekend events May 24-26th together at the Dairy Barn in Athens, Ohio.
See my quilt larger
here
, and Lura's
here
.

Going Out of Print: Last Copies Available:
Expand your creative potential with richly colored fabric from your own photos. We show you how easy it is in our book, "Secrets of Digital Quilting: From Camera to Quilt," with 8 projects and 25 techniques, including inking, painting and embellishing.
To get your autographed copy, click
here!
In our Digital Quilt classes, we make it fun and easy to get your photos and artwork turned into digital files and printed on fabric.
Photo artist, Kerby Smith will give you tips on how to get the most out of your digital camera, and how to turn your photographs into fabric. Art Quilter, Lura Schwarz Smith will teach you a variety of composition and construction techniques to combine your digital fabrics with other fabrics to create an exciting wall art quilt.
We have had a lot of questions about our Digital Quilt classes, so please explore our site to determine which class is best for you!